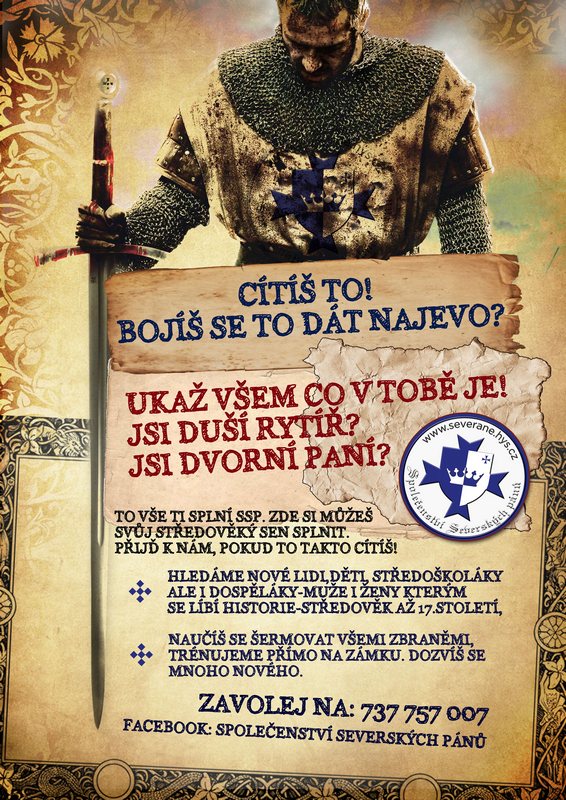 Do you feel it? Are you affraid to express it?
Are you a knight, or a lady? Just show it!
Join the SSP to give you the medieval dream, if you feel it.
We search new people- children, students, adults- men and women, who like the history from the Middle Age to 17th century.
You can learn fencing with all types of swords. You can take trainings at chateu. You can learn a lot of new things.
Call +420 737 757 007 or visit facebook: Společenství severských pánů